Simulation
Contact: Kristina Essbach
The development of part groups is marked by a high complexity. The accurate balanced interaction of simulation and trial allows to give already in an early development stage authorative forecasts. Thus, simulation and testing support and confirm the design process and complete the development.
Technical design + simulation + testing = DEVELOPMENT
---
Filling
and
warpage
simulation
The simulation of the filling processes permits the optimal embodiment and design of the tool already before fabrication. Already in an early development phase problems can be identified and be eliminated.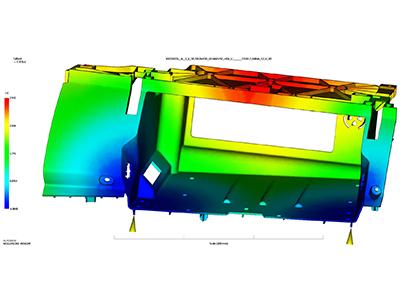 Simulation of:
Mould filling characteristics
Temperature dispersion
Simulation of distortion and shrinkage
Fibre glass orientation
Tool temperature control
MuCell® injection moulding
Core shift analysis
FEM
calculation
With the deployment of the Finite-Element-calculation, crucial information on the part's behaviour can be collected already in an early design phase. The calculation is an essential instrument for the part design and the improvement of its consistency and its life-cycle.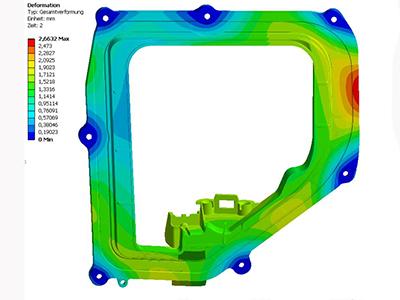 Calculation of:
Strength analysis under temperature, pressure and tensile strains
Examination of life expectancy of the deployed materials
Simulation of creep
CFD
Fluid
dynamics
Supported by fluid dynamics the fluid-bearing parts can be designed optimal. It will avoid functional disorders due to geometry.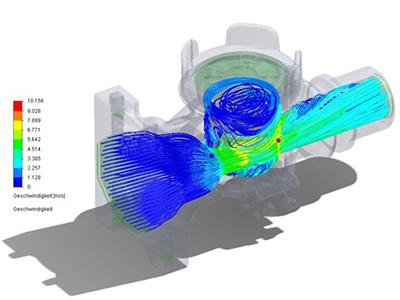 Simulation of:
Flow rate and turbulences
Pressure change
Thermal conduction through the fluid canal